Environmental Commodities Sales Trader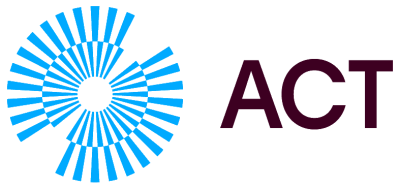 Company

Type

Starters position

Location

Amsterdam

Sector

Financial Services

Required language

Dutch, English
Description
We are famous for our collaborative approach to trading. It helps us partner with our clients, drives how we work as a team and guarantees success. As a Sales Trader your sharp mind, strong social skills and natural charm will set you up for a great career.
MORE ABOUT THE JOB
What you'll do:
As a Sales Trader you will work with the clients of various sizes in different industries, each with their own set of exciting challenges. You will create, manage and grow your own portfolio of clients, using your strong interpersonal skills, and stellar communication skills to gain your clients' trust.
You will find your own leads and through extensive cold calling you will break down barriers and go the extra mile to ensure you stand out to clients.
You will also have the full support of your colleagues each, like you, with their unique set of skills and clients, and you will work together to close deals. Through our collaborative way of working most of our deals happen between 2 or more traders. This approach means that you as well as our clients will benefit from the entirety of our knowledge, experience, and network.
Who you are:
You're a young and ambitious professional with (preferably) some experience or at least an affinity with finance or sales. A cold-calling pro and charismatic portfolio manager with an entrepreneurial spirit. You are also self-motivated and keep going even when things get tough, are eager to learn, welcome constructive criticism and are not afraid to fail and try again.
Your profile in a nutshell:
Native speakers English;
Bachelor's/ Master's graduate, preferably in Business, Economics or Finance;
Experience and network in the Renewable Energy or Carbon Credits industry 
1-3 years' experience in Sales/ Business development;
Excellent communicator with great interpersonal skills;
A natural sales or business development personality;
Energetic, curious and ambitious;
Driven to close deals and prove yourself.
What you'll get at ACT:
Competitive remuneration and generous bonus plan;
Comprehensive career development training (negotiation, sales, communication, our products);
Relocation fee reimbursement (if applicable);
25 vacation days per calendar year;
Exciting sales target incentives;
Public transport card (depending on your residence);
In-house Life Coach.
I connect clients to commodity markets
My work is all about understanding my clients' needs and spotting opportunities. Bringing people together by matching supply to demand and vice versa.
Playing at the top of my game
I can persuade clients with my trading and social skills. I am a natural diplomat, easily connecting with people. Charming, attentive and sociable. Performing at the top of my game will earn me a place in the successful team at ACT Commodities.