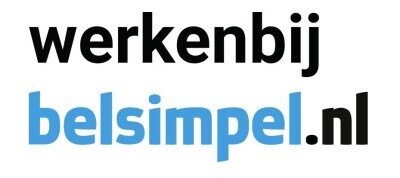 Website

Sector

Services, Technology

Required language

English

Company size

500+
About Belsimpel
Belsimpel | The Gomibo Group
Who are we
Gomibo Group is the overarching name for the brands Belsimpel, Gomibo, Verifai, Tulip Assist and Gomibo SaaS (Software as a Service). They all have one goal in common: Access to the digital world for everyone.
Belsimpel was founded in 2006 by Jeroen Doorenbos & Jeroen Elkhuizen, at that time still students at the University of Groningen. The telecom market was a chaotic market with the focus on targets instead of the customer. Both Jeroens decided to change the mobile world by putting the customer first with a platform where you can easily find what suits you: Belsimpel. In the meantime we are internationally active in 30 European countries under the name Gomibo.
Through a process of continuous improvements, they set the bar in the already competitive market even higher. Our innovative drive has not changed up to today. By always thinking about how something can be done better and easier, we keep developing ourselves and our organization is still growing every day. With more than a seven hundred colleagues, we work every day on easy access to the digital world. With this aim in mind, all the different brands of Gomibo Group were created.
We now have 700 passionate colleagues who all enjoy to go the extra mile and embrace the changes we bring to the digital world made accessible to everyone. Problems are solved at the core and the best idea counts, whether someone works for us just a few hours a week or has been working at Belsimpel for 10 years already.
Do you want to celebrate successes together and develop yourself, as fast as the company develops itself? Look quickly at www.werkenbijbelsimpel.nl. From flexible to study-related side jobs, internships, traineeships and challenging starter positions in almost every field: you can find this all in the middle of the Grote Markt in Groningen.